Publication scientifique gouvernementale US : NCBI Publications Médicales
"Effets qualitatifs des dommages issus des irradiations des téléphones mobiles
sur les ARN messagers des protéines chez les nerfs faciaux du rat."
Image inédites en 3D de l'équipe du Dr Achilleas Frangakis d'une structure de protéine (les filaments gris) avec
interaction de molécules de cadhérine qui sont impliquées dans de nombreux processus pathologiques.

| | | |
| --- | --- | --- |
| | Communiqué de Presse | |
| | | |
| --- | --- | --- |
| | 通信 | |
Bio Med Central - STUK - Study :
Mobile phone radiation might alter protein expression
in human skin Dariusz Leszczynski, Anu Karinen, Sirpa Heinävaara, Reetta Nylund
Abstract :
Mobile phone radiation
might alter protein expression in human skin
Résumé :
L'irradiation du téléphone mobile pourrait modifier l'expression de la protéine dans la peau humaine
Pr Dariusz Leszczynski

-----Message d'origine-----
De : Olle Johansson [mailto:

Olle.Johansson@xx.se

]
Envoyé : mercredi 27 février 2008 10:48
À :

Next-up news


Objet : Re: Next-up news N°492 Proteine Peau Skin Protein Etude Scientifique Scientific Study STUK


.


Yes, and immediately upon publication I wrote this letter to Dariusz Leszczynski,
. . . / . . .

(START OF COPY)


Dear Dariusz,
Congratulations to your most recent paper about cellphone radiation-induced alteration of proteins in human skin! .../...
February 12, 2008 Louis Slesin :
" This might one day lead to a marker
for an EMF-specific response"
Louis Slesin: "cela pourrait conduire à l'avenir
à l'identification d'un marqueur spécifique
en réponse aux irradiations des CEM"
Radiation From Mobile Phones Changes
Protein Expression In Living People, Study Suggests
Les irradiations émises par les téléphones mobiles provoquent des changements dans l'expression
de la protéine humaine, suggère une étude
Extract - STUK : Mobile Phone Radiation Affects Cytoskeleton, D. Leszczynski, R. Nylund
- Immunofluorescence staining for heat shock protein, Hsp27 (red), and for stress fibers (green)
in sham-exposed cells (top) and in cells exposed to
900 MHz GSM mobile phone radiation for one hour at a specific absorption rate of 2.4 W/kg.
- Immunofluorescence de chaleur de protéines de choc, Hsp27 (rouge) et pour fibres stress (vert)
dans un test comparatif de cellules non exposées (gauche) et dans de cellules (droite )exposées aux irradiations
d'un GSM 900 MHz de la téléphonie mobile pendant une heure à un Débit d'Absorption Spécifique de 2,4 W/kg.



Extrait - Extract
Biophysical and biochemical mechanisms of the biological effects of mobile phone radiation
v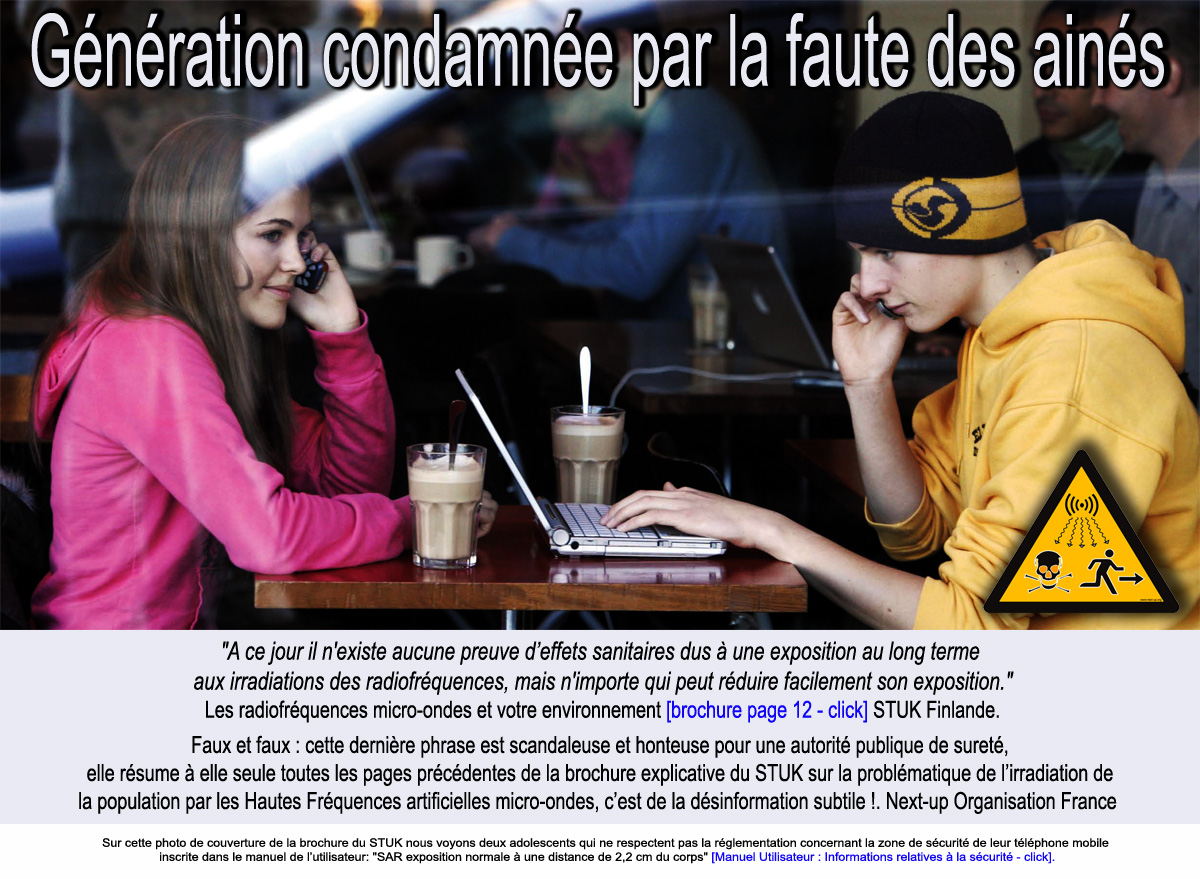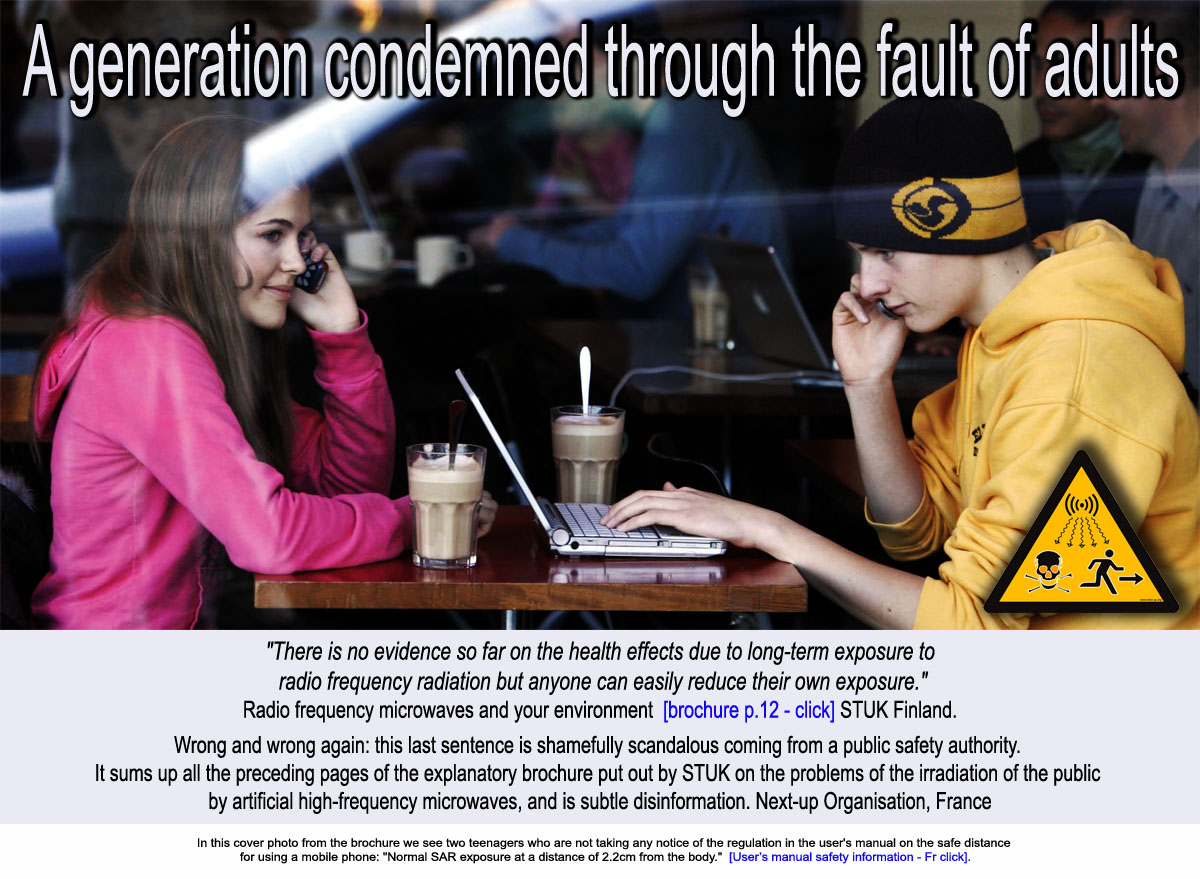 Scientific Study :
."Qualitative effect on mRNAs of injury-associated proteins by cell phone like radiation in rat facial nerves"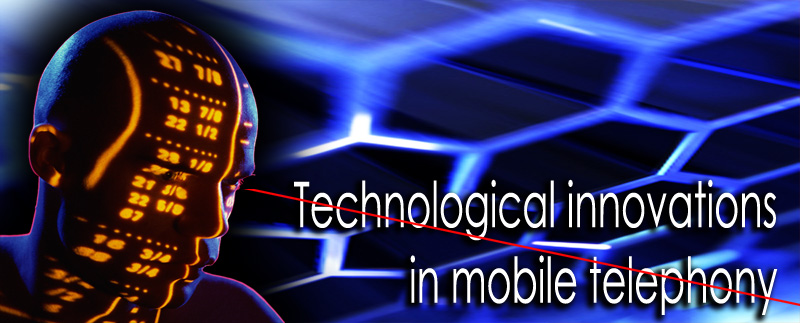 .
click
| | | |
| --- | --- | --- |
| | "I'm allergic to modern living" | |
Sans commentaire - Without comment
Monika Avant et Après -
Monika Before and After