Mgr BAGNARD,
Bishop of Belley-Ars
Eucharist in Challeins - FRANCE

Mgr Guy Bagnard,
Bishop of Belley-Ars,
"…..It's a building that was consecrated, it's a place where lives a Christian community, where they meet, It's a place where is the presence of God…"
…The Episcopal Council decided to terminate all contracts
with mobile phone operators.
Father Marc Gadiolet, priest at Treffort-Cuisat,
"……Some years ago when I signed, I thought that it was a service for the population to have a mobile phone antenna. I didn't realize what a relay antenna was, I confess…"

Jean Luc Maurier, Vigilance Information Santé Group,
" ….At the moment where relay antennas
are close to living places the perturbations are obvious ".
Raymond Maire, Mayors of Treffort-Cuisat,
"…The mobile phone relay antennas
will be moved away to an industrial area far from living houses ".
Next-Up Organization :
"….Thank you from the bottom of our heart, Mgr Bagnard ".
Front Page: "Bishop says no to phone masts".

Front Page: Ain, the end of phone masts on church buildings
- Health : Ain (Region of France)
Mobile phone masts are banned from churches in Ain.
International Petition of support for
BioInitiative :
.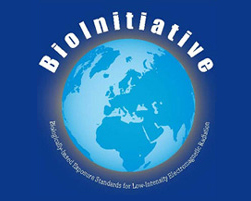 ;
"Protect your health from
Electromagnetic Radiation"
(click)
- The File -
Threat to church phone masts " that relay porn ".
- Note from Next-up: To the attention of the Ecclesiastical authorities.

- Camouflage of relay antennas in Crosses -

2


Cellular relay antenna panel of mobile phone before camouflage
Camouflage caches and installers …
Premonitary ?
Two pictures extracted from the preliminary inquiry from Next-Up ,

Europa Rad things (Grande Roue of Lyon)

.
Direct irradiation on passengers on the Grande Roue (Europa Rad) in Lyon in the pulsed hyper frequency
microwaves beams of relay antennas in the bell tower of Charité 12/2006 and 01/2007 (File in progress).
Field measurements in the Bell Tower of Charité of Lyon (France)
Cellular relay antennas panels
Parabolic hertzian antenna re transmitter (protections were split!)
Preparation of cellular phone relay antennas installation
Relay antennas installation (up) and parabolic hertzian re-transmitter (right) of cellular phone.
Camouflage (paint) of the shutter in composite material (false plastic tile slate)
Sight from hydraulic basket at the end of installation works of camouflaged relay antennas.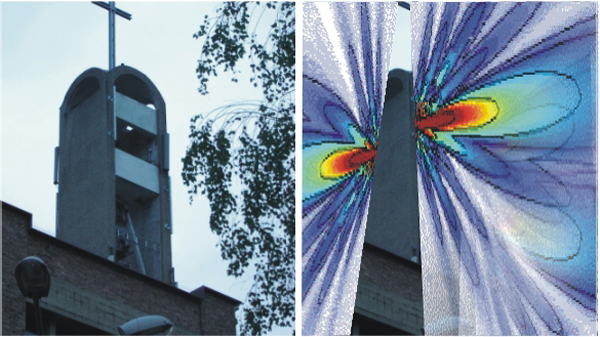 Indicating diagram of radiation beams in EMF pulsed hyper frequency microwaves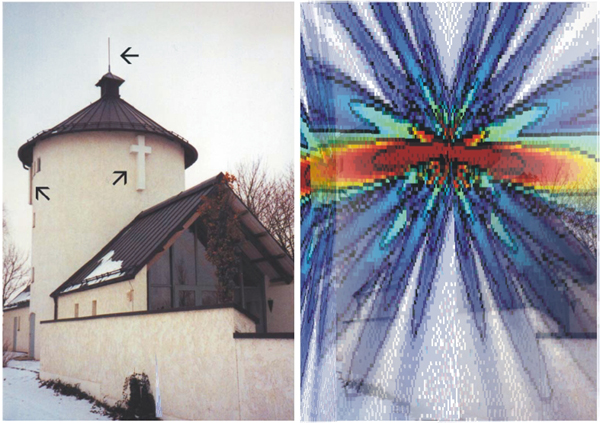 Indicating diagram of radiation beams in EMF pulsed hyper frequency microwaves

5
Relay antennas in the cross of Koekelberg Basilic Brussels (Belgium)
Electromagnetic fields measurements face to the Church of Vezelay village (France)


Unbelievable : relay antennas of cellular panel type inside of the Church of Vezelay (France)
Camouflaged relay antennas in a false canopy in fibre (weathercock).
The electric and electronic boxes are just below the sacristy !
The chuch of Voisins Le Bretonneux (France) is profaned.